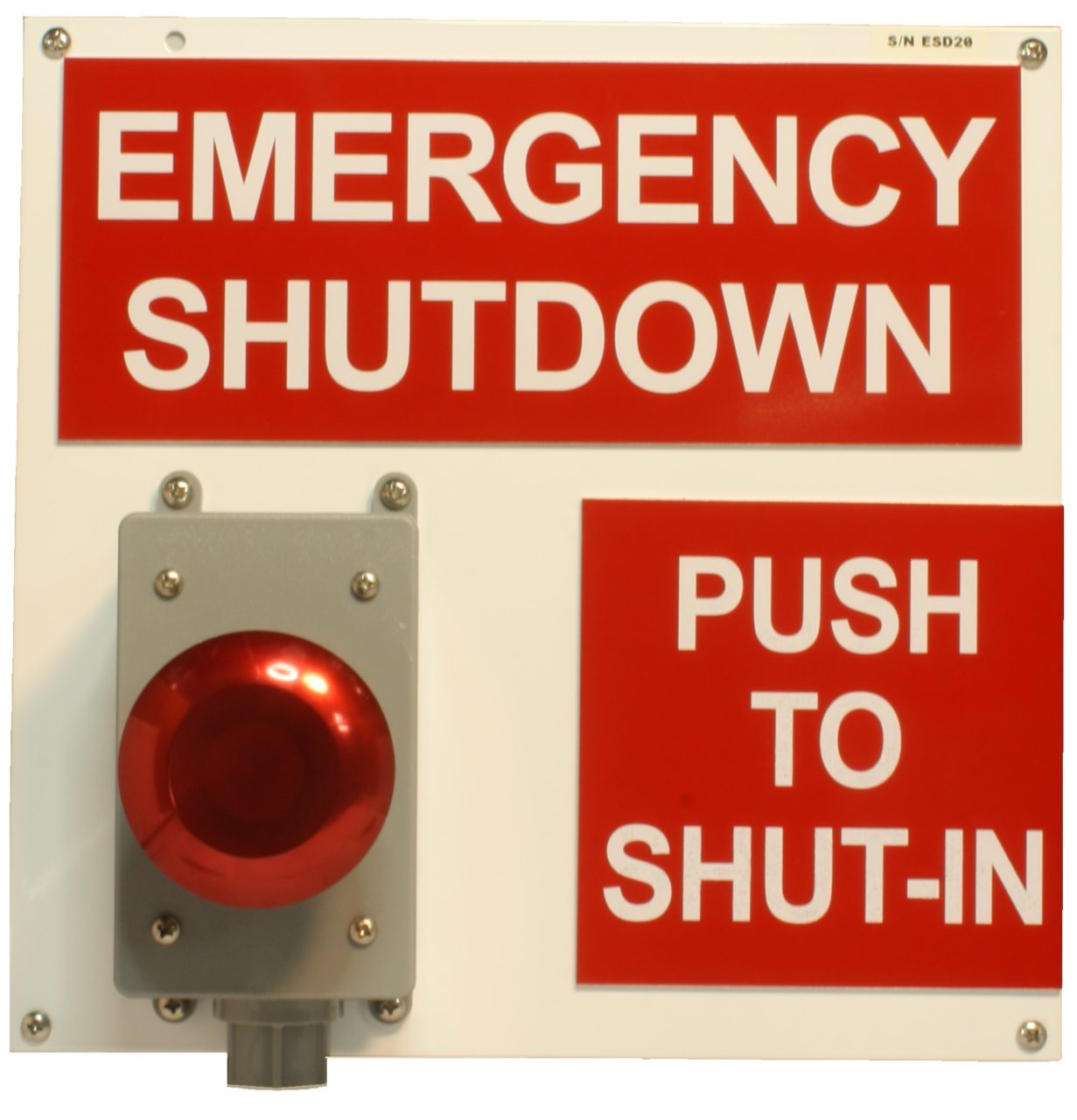 ESD Station
The A.C.T. Emergency Shutdown Station is an excellent choice for your emergency needs. The sturdy and easily spotted design ensures that any on site personnel can quickly locate and operate this end device. Operation of the device is straightforward and simple: initiate a shutdown by pushing the button and reset by pulling the button.
This device can also be fitted with an optional Button Guard to prevent accidental operation. Contact us for more information or to purchase this unit with a button guard!
Contact us today with any questions you may have. We're happy to help and will respond to your questions promptly.
9421 FM 2920, Bldg. #26
Tomball, TX 77375
Tel: (281) 288-1321
Fax: (281) 288-2165